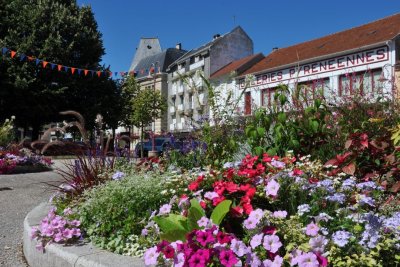 Lannemezan
Located halfway between the Atlantic and the Mediterranean, at the foothills of the Pyrenees, the town of Lannemezan is 25 km from the hotel Le Loft in Trie-sur-Baïse.
The city of Lannemezan, like Marciac in the Gers, has a religious heritage that you can discover by visiting the Gothic church with Romanesque nave Saint-Jean-Baptiste, the chapel of Bourtoulets or by walking in the wood of Culassou which houses a statue of the Virgin Mary
What to see around Lannemezan
Many curiosities feed the cultural and tourist heritage of Lannemezan, in particular the Escaladieu abbey, a monument built by the Cistercian monks in the 12th century and about ten kilometers away, but also the Château de Mauvezin dating from the 14th century with its dungeon offering a masterful panorama of the Pyrenees, the cathedral of Saint-Bertrand-de-Comminges or the Gouffre d'Esparros and its marvelous underground caves which will take you on a journey to the depths of the Earth!
Lots of activities and curiosities inside and outside Lannemezan, a town which is less than 25 minutes from the Hotel Le Loft, where you can enjoy the charms of Midi-Pyrénées and South West France.