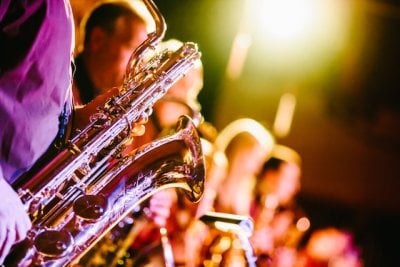 Marciac
Slightly further from the hotel Le Loft than the town of Mirande, Marciac welcomes you in the Gers, just thirty kilometers from Trie-sur-Baïse.
Marciac is classified by the Regional Council of Midi-Pyrénées as one of the Great Sites of Midi-Pyrénées, which testifies to its rich cultural and tourist heritage.
Around the central square, you will find the unmissable religious buildings : the Notre-Dame-de-l'Assomption church, the former Augustinian convent or the Notre-Dame-de-la-Croix chapel.
The Jazz In Marciac festival
For more than thirty-five years, the town of Marciac has hosted its own international Jazz festival, the famous Jazz In Marciac. During the first half of August, many activities bring the city alive with than 200,000 visitors between the main stage, housing 5000 seats or even more according to needs, and the various stages present throughout the city.
Take advantage of your stay in the South-West of Midi-Pyrénées to visit Marciac or to go to its Jazz festival by booking at the hotel Le Loft!